Contact Us
We are always pleased to hear from you, particularly if you need assistance or have identified areas for improvement in our products or business operations.
It is also invaluable to hear about new applications for our products and suggestions for future developments.
Whatever your reason for contacting us, we will do our best to make the experience a positive one. E-mail is normally the best means of making contact, at least initially but you can also reach us by telephone, fax or post (details below).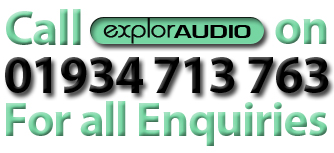 ExplorAudio
P.O Box 4473
Wedmore
BS28 4WE
Tel: +44 (0)1934 713763
Fax: +44 (0)1934 713841
Email: enquiries@exploraudio.com