Product Quick Selector
---
Recommended Applications
Protective Sleeves for Disc Stems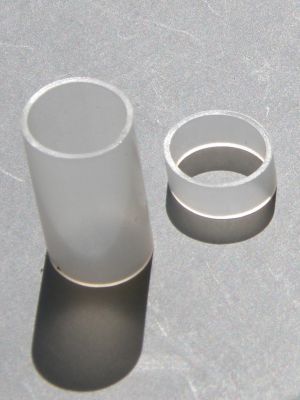 A pair of the soft silicone rubber sleeves that are fitted over the Disc Stems to cushion protruding edges of instrument bodies.
These soft, translucent silicone rubber sleeves fit over the stems of the H-clamp discs to protect the 'lips' on the edges of the bodies of instruments such as the Cello and Double (Upright) Bass. A set (one pair) of these sleeves is provided with all the following H-clamp models:
LiveCello
LiveBass
LiveBass Plus
LiveMount Mult-instrument
PLEASE NOTE: price excludes VAT and shipping.
CLICK "ADD TO BASKET' TO ADD TAX and SHIPPING
£1.25