Product Quick Selector
---
Recommended Applications
The Bottom Disc (Black)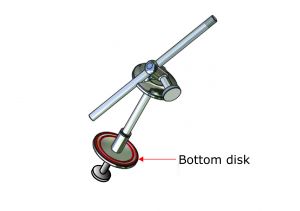 Bottom Plastic Clamp Disc for both the All Black and the Black & Silver versions of the H-clamp Light.
The bottom disc has a recess on the lower side into which is inserted a synthetic rubber "O"-ring. On the upper side is a long stem that slides over the shaft when the width of the clamp is adjusted using the Clamp Screw.
PLEASE NOTE: price excludes VAT and shipping.
CLICK "ADD TO BASKET' TO ADD TAX and SHIPPING
£8.67