Product Quick Selector
---
Recommended Applications
The Top Disc (Black)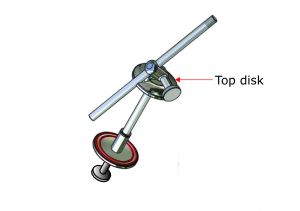 Top Plastic Clamp Disc for both the All Black and the Black & Silver versions of the H-clamp Light.
The Top Disc has a logo and 'lug' (for attaching the boom grip) on the upper side and short stem into which the shaft is screwed on the lower side. There is also a slot cut into the edge of the disc.
PLEASE NOTE: price excludes VAT and shipping.
CLICK "ADD TO BASKET' TO ADD TAX and SHIPPING
£10.33